UPDATED TO 0.1.38 ON Fri Sep 08 2023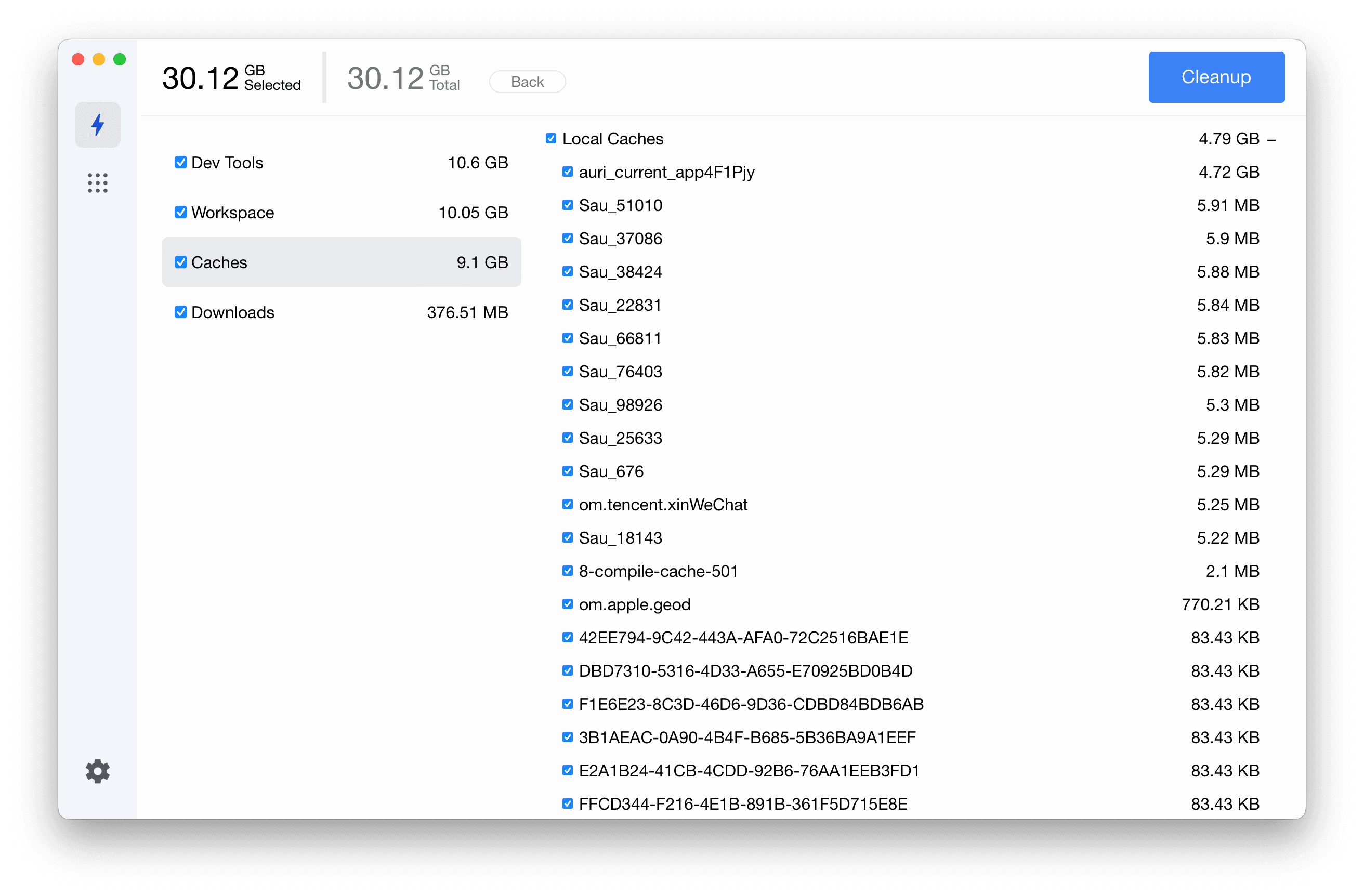 What's new
Tue Sep 05 2023
PrettyClean for Mac 0.1.36
We support the actions function, and you can choose to perform actions to manage and optimize your computer.
We have added a referral feature, now you can share your link to invite more friends to use PrettyClean.
Thu Mar 02 2023
PrettyClean for Mac 0.1.32
We have added account functionality and you can now log in from the settings page to help us better deliver our services (note: this is not required).
We have fixed the problem that the content of the dialog box during cleanup is too long.
Sat Feb 11 2023
PrettyClean for Mac 0.1.31
Fixed various programming errors to ensure the software runs more smoothly and stably.
Resolved some issues reported by users, improving the software's usability.
Improved the software's performance to ensure it runs smoothly even under high loads.
Added new features to better meet the needs of users.
Fixed compatibility issues in certain environments, allowing the software to be used on more devices.
Note: This update is important and we strongly recommend that all users upgrade as soon as possible to ensure the stability and security of the software.
Mon Feb 06 2023
PrettyClean for Mac 0.1.29
We have fixed the problem that very few file names are displayed incorrectly in the garbage list.
We have collapsed the soft-linked applications in the app uninstaller.
We have fixed the problem that some junk files cannot be deleted.
Sun Feb 05 2023
PrettyClean for Mac 0.1.28
We have added the app uninstaller function. The app uninstaller can scan the contents of the app's package, cache, etc. And perform complete data deletion when performing uninstall, so that your disk can free up more space and prevent the accumulation of junk files.
We added the ignore list function to automatically filter the ignore list you set in the junk scan, you can add applications or specified file directory paths to the ignore list to avoid those applications that need cache acceleration from being cleaned up.
On the About page in Settings, you can check for updates here.
The new UI design makes it easier for you to use the junk cleaning and app uninstall features.